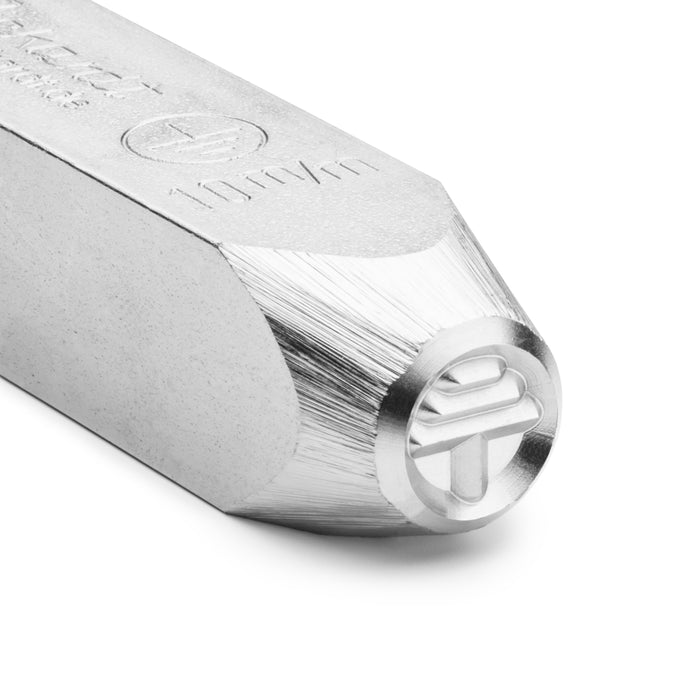 Pickardt Earth & Grounding Hand Stamp
Current Price
Shipping and tax calculated at checkout

Introducing the Pickardt Earth & Grounding Hand Stamp: Precision in Marking and Engraving

Elevate your marking and engraving capabilities with the Pickardt Earth & Grounding Hand Stamp, a versatile tool designed for both DIY enthusiasts and professionals. Crafted from top-tier carbon steel and chemically nickel-plated for enhanced safety, this hand stamp offers exceptional quality and precision.

Unrivaled Precision with CNC-Controlled Engraving

Our Earth & Grounding Hand Stamp is a testament to precision. Every mark it makes is the result of meticulous craftsmanship, thanks to the use of CNC-controlled engraving machines. The punches feature a turned hammer head and are meticulously hand-ground to perfection, ensuring each stroke produces a high-quality, finished product.

Versatile Font Heights to Suit Your Needs

We understand that precision knows no bounds. That's why our hand stamps are available in a range of standard font heights, from 1/8" to 15/32" (3 - 12 mm). Need something taller? We've got you covered with the option for much higher font heights where applicable. Whether you're a dedicated DIY enthusiast or a professional requiring accuracy on a daily basis, our hand stamps deliver.

Built to Last in Demanding Environments

The Pickardt Earth & Grounding Hand Stamp is engineered for durability. It's well-suited for the toughest of environments, including forging, die construction, and steel construction. This tool is built to withstand the rigors of demanding applications without compromising on precision.

Organized Storage for Your Convenience

To keep your workspace tidy and organized, our hand stamps are neatly packed in plastic tubes. This ensures easy storage and quick access whenever you're ready to mark or engrave your materials.

Invest in the highest quality steel stamps for all your marking and engraving needs with the Pickardt Earth & Grounding Hand Stamp. Elevate your DIY and professional projects to the next level with precision, durability, and safety in every stroke.

Details


Body Dimensions (LS= Lettersize)
| | |
| --- | --- |
| LS 1/8" (3 mm) | 10 x 10 x 80 mm |
| LS 1/4" (6 mm) | 12 x 12 x 85 mm |
| LS 5/16" (8 mm) | 14 x 14 x 90 mm |
| LS 3/8" (10 mm) | 16 x 16 x 95 mm |
| LS 15/32" (12 mm) | 18 x 18 x 100 mm |
Engravings produced using CNC-controlled engraving machines
Material: Carbon steel
Hand-hardened for superior quality
Standard font heights from 1/8" to 15/32" (3 - 12 mm), with options for much higher font heights
Turned hammer head punches hand-ground for precision
Suitable for demanding areas like forging, die construction, and steel construction
Chemically nickel-plated for added protection
Packed in convenient plastic tubes for organized storage