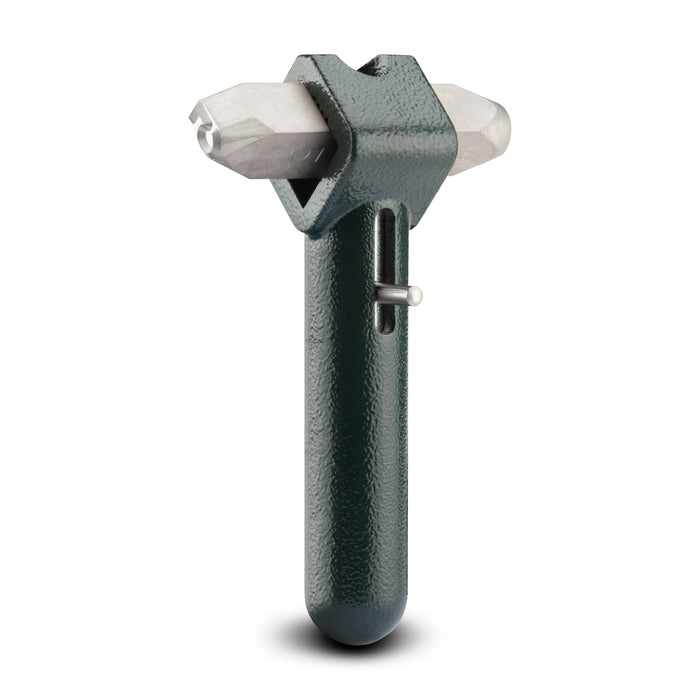 Pickardt Safety Grip for Steel Stamps
Current Price
Shipping and tax calculated at checkout

Introducing our Safety Grip for Steel Hand Stamps - the perfect accessory for those who require comfortable and secure handling of hand stamps during the marking process. This safety grip is designed to reduce the strain and stress on the hand and wrist, making it an ideal choice for extended marking sessions.

The safety grip is made from high-quality materials and designed to fit most standard steel hand stamps. It is designed to fit comfortably in the hand, providing a secure grip and reducing the risk of slippage or accidental dropping of the stamp.

Installation is quick and easy, with no special tools or skills required. Simply slide the safety grip onto your steel hand stamp and you're ready to go. The safety grip is also easy to remove, allowing you to switch between stamps or clean them as needed.

With its durable and comfortable design, the safety grip is an ideal accessory for those who require extended use of hand stamps for marking products in industrial, manufacturing, or quality control settings. It is a simple and cost-effective way to improve safety, comfort, and efficiency in the marking process.

At our company, we pride ourselves on delivering high-quality marking solutions that meet the needs of our customers. We use only the finest materials and employ skilled craftsmen to ensure that every product we produce meets our rigorous quality standards.

Whether you are marking products for inventory management or regulatory compliance, our Safety Grip for Steel Hand Stamps is the perfect accessory to help you achieve safe, accurate, and efficient marking every time.
Highlights:
Material: steel
Weight: 18 oz.
Quick-change device with spring-locking