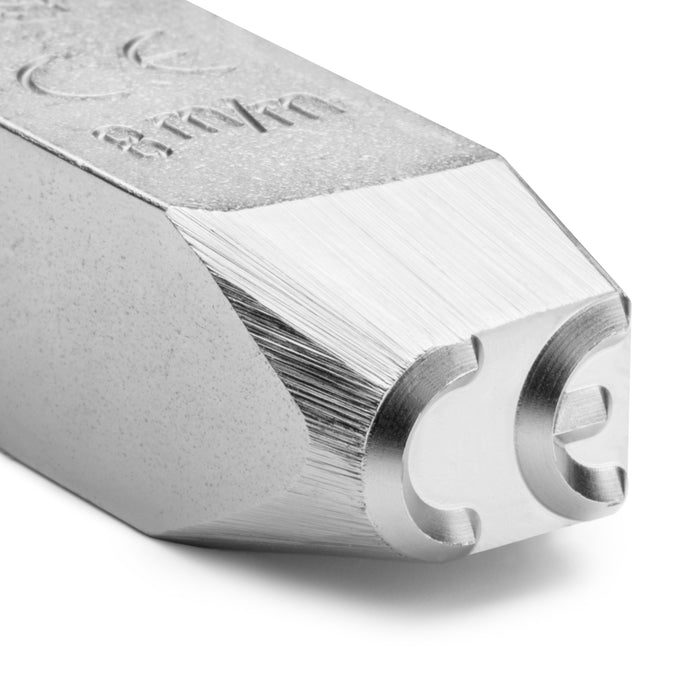 Pickardt CE - Logo Hand Stamp
Current Price
Shipping and tax calculated at checkout

Introducing our High Quality Steel Hand Stamp with the CE Logo - the perfect tool for marking products with the CE certification mark. Made with the highest quality materials, this hand stamp is designed to provide clear and precise markings on a variety of materials, including metal, plastic, and wood.
With its durable steel construction and precision-engraved CE logo, this hand stamp is ideal for use in manufacturing, quality control, and inspection settings. The CE logo is a recognized symbol of compliance with European safety, health, and environmental standards, making it a crucial marking for many products.
The hand stamp is designed for ease of use, with a comfortable grip and an easy-to-use striking head. Its compact size allows for easy storage and transport, making it a great choice for both on-site and off-site marking tasks.
In addition to the CE logo, this hand stamp can be customized with additional letters, numbers, or symbols to suit your specific needs. Our experienced team can work with you to create a custom stamp design that meets your exact specifications.
At our company, we pride ourselves on delivering high-quality marking solutions that meet the needs of our customers. We use only the finest materials and employ skilled craftsmen to ensure that every hand stamp we produce meets our rigorous quality standards.
Whether you are marking products for regulatory compliance or simply adding identification numbers for inventory management, our High Quality Steel Hand Stamp with the CE Logo is the perfect tool for the job. Trust us to deliver reliable and efficient marking solutions for your business needs.
Body measurements of CE-Logo Hand Stamp (LS = Symbol Size)
| | |
| --- | --- |
| LS 1/8" (3 mm) | 10 x 10 x 80 mm |
| LS 1/4" (6 mm) | 12 x 12 x 85 mm |
| LS 5/16" (8 mm) | 14 x 14 x 90 mm |
| LS 3/8" (10 mm) | 16 x 16 x 95 mm |
| LS 1/2" (12 mm) | 18 x 18 x 100 mm |

Summary of CE-Logo Hand Stamp
Manufactured from special Carbon Steel for more demanding environments
Hardened by hand to precise limits to ensure maximum safety in use
Sharp faced, exact character engraving using CNC technology
Clear positive impressions
Bevelled to the engraved face for ease of sighting
Chemically Nickel Plated to resist rust
Packed in strong Plastic Cases
MADE IN GERMANY