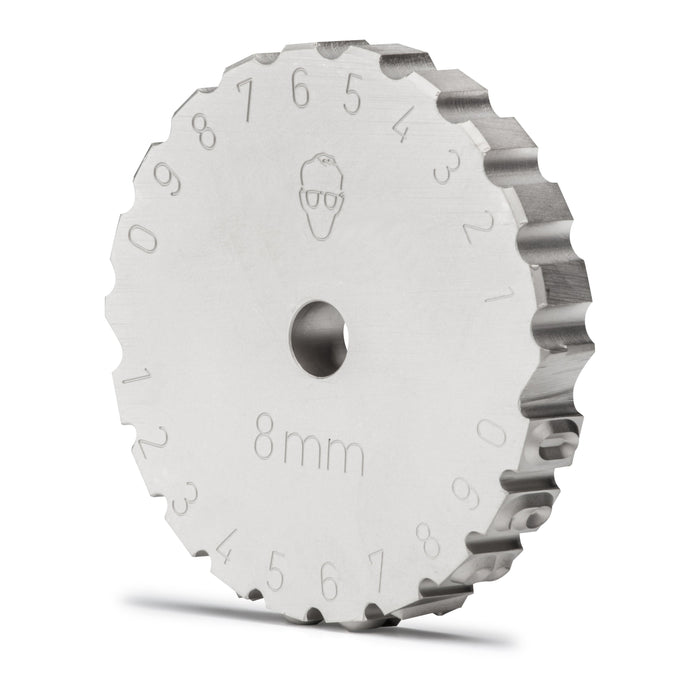 Striking Wheels (0 - 9)
Current Price
Shipping and tax calculated at checkout

Striking Wheels
Looking for precise and efficient marking solutions? Striking wheels are an ideal choice for your needs. These small, rotating wheels with engraved numbers or letters are commonly used in numbering heads and other marking tools for clear and consistent marking on a variety of materials.
Our striking wheels are made of high-quality materials and feature precision engraving to ensure the longevity and accuracy of your markings. They are perfect for a wide range of applications, including industrial and DIY projects.
Our striking wheels come in a variety of sizes and designs to meet your specific marking needs. Whether you need numbering wheels, letter wheels, or wheels with custom designs, we've got you covered.
With our high-quality striking wheels, you can achieve clear and consistent markings on a variety of materials. They are easy to use, highly durable, and built to last, making them an ideal investment for professionals and DIY enthusiasts alike.
Choose our striking wheels for reliable and accurate marking solutions. Order now and take your marking to the next level!
The Pickardt standard numbering wheels offer the perfect portable solution when needing to indent mark single characters away from the workbench. Ideal for inspection marking, lightweight and compact it fits neatly into the pocket or toolbox of the user.
A full set of numbers 0-9 on one wheel, standard sizes 'off the shelf' from 5/64" - 3/8" (2mm to 10mm). Engraved tell-tale characters show the user where to strike with the hammer for a specific character. Nickel plated to resist rust.


Summary
Striking wheels can be used to mark anything from Aluminum to Stainless Steel, certain leathers, plastics and sometimes wood, with numbers, letters or symbols.
Practical and space-saving

The engravings are produced using CNC-controlled engraving machines

The impact wheels are made of 1.2510 tool steel, hardened - with impact head tempering

With engraved sight numbers

Diameter: 3" (78 mm)

Character heights of  5/64" - 3/8" (2 - 10 mm)

Chemically nickel-plated version

Numbers 0-9 = 1 wheel

MADE IN GERMANY