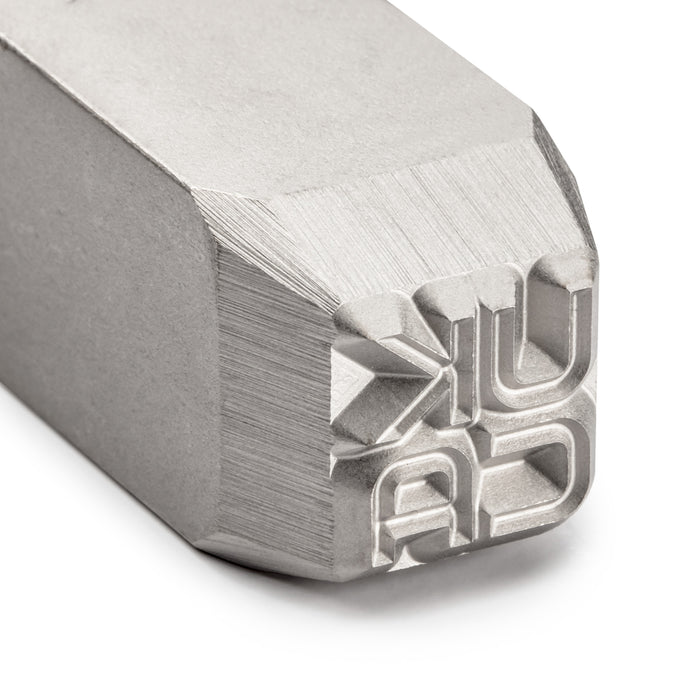 Pickardt UKCA Hand Stamp
Current Price
Shipping and tax calculated at checkout

Introducing the Pickardt Marking Tools UKCA Steel Hand Stamp

Looking for a high-quality solution to mark your products with the UKCA (UK Conformity Assessed) Logo? Look no further than the Pickardt Marking Tools UKCA Steel Hand Stamp. Crafted for precision and compliance, this steel hand stamp is designed to meet your marking needs with excellence.

Key Features:


Certified Compliance: Our UKCA Steel Hand Stamp proudly showcases the official UKCA Logo, symbolizing your commitment to meeting UK regulations and ensuring product quality and safety.
Unmatched Quality: Meticulously crafted from premium materials, this hand stamp guarantees long-lasting performance and precise markings on a variety of materials, including metal, plastic, and wood.
Versatile Application: Whether you're in manufacturing, quality control, or inspection, our robust UKCA stamp provides reliable results across diverse industries.

Specifications:


Material: Premium Steel
Impression Letter Type: Standard
Industrial Standards: DIN 1451

Why Choose Pickardt Marking Tools?


Quality Assurance: We take pride in delivering high-quality marking solutions that meet and exceed industry standards. Our skilled craftsmen and top-tier materials ensure superior performance.
Compliance Confidence: The UKCA Logo is your assurance of adherence to UK safety, health, and environmental standards. Make it an integral mark on your products with our precision hand stamp.

Elevate your product marking with precision, compliance, and quality. 

Choose Pickardt Marking Tools for marking excellence and compliance! 🇬🇧🛠️